This past Saturday, the Ontario Fury of the MASL held their auditions for their 2014 dance team, the Ladies of Ontario Fury.  Last year was their inaugural season and I can testify that their dance team made an audacious debut.  The squad is under the direction of Lynae de Leon, a former Clippers Spirit dancer, and she has a gift for developing local dance talent and training them for higher level professional sports dance teams.  This past year alone, several of her former dancers have gone on to making the Charger Girls and the Clippers Spirit and making the finals for the 49ers Gold Rush, the Golden State Warrior Girls and Seattle Sea Gals.
I was excited to see what would come of these auditions and to anticipate the great things to come with this new squad.  A new season brings a new beginning and a renewal.  Gone were a few veterans, so that there were some openings available for a few talented candidates.  But the competition would be fierce.
So things began with the perfunctory selfie by returning veteran Michelle C.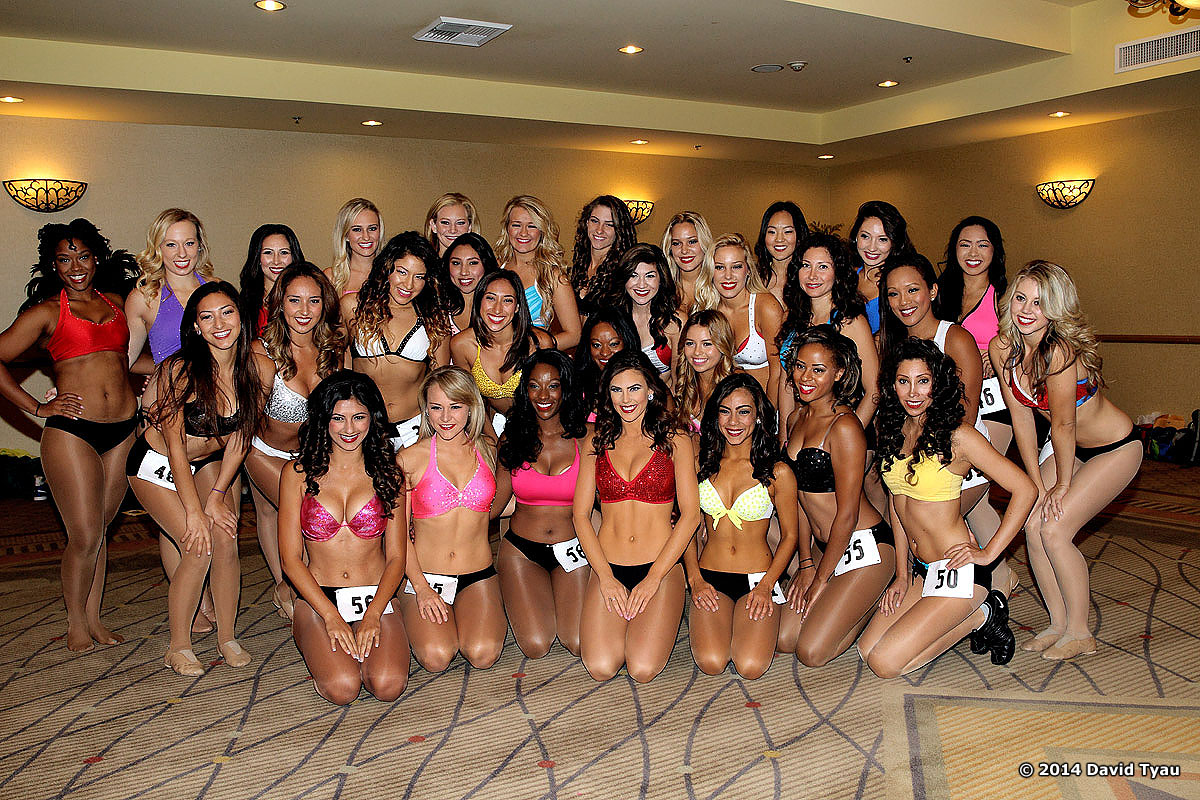 Girls and selfies go together like root beer and vanilla ice cream…don't you agree?