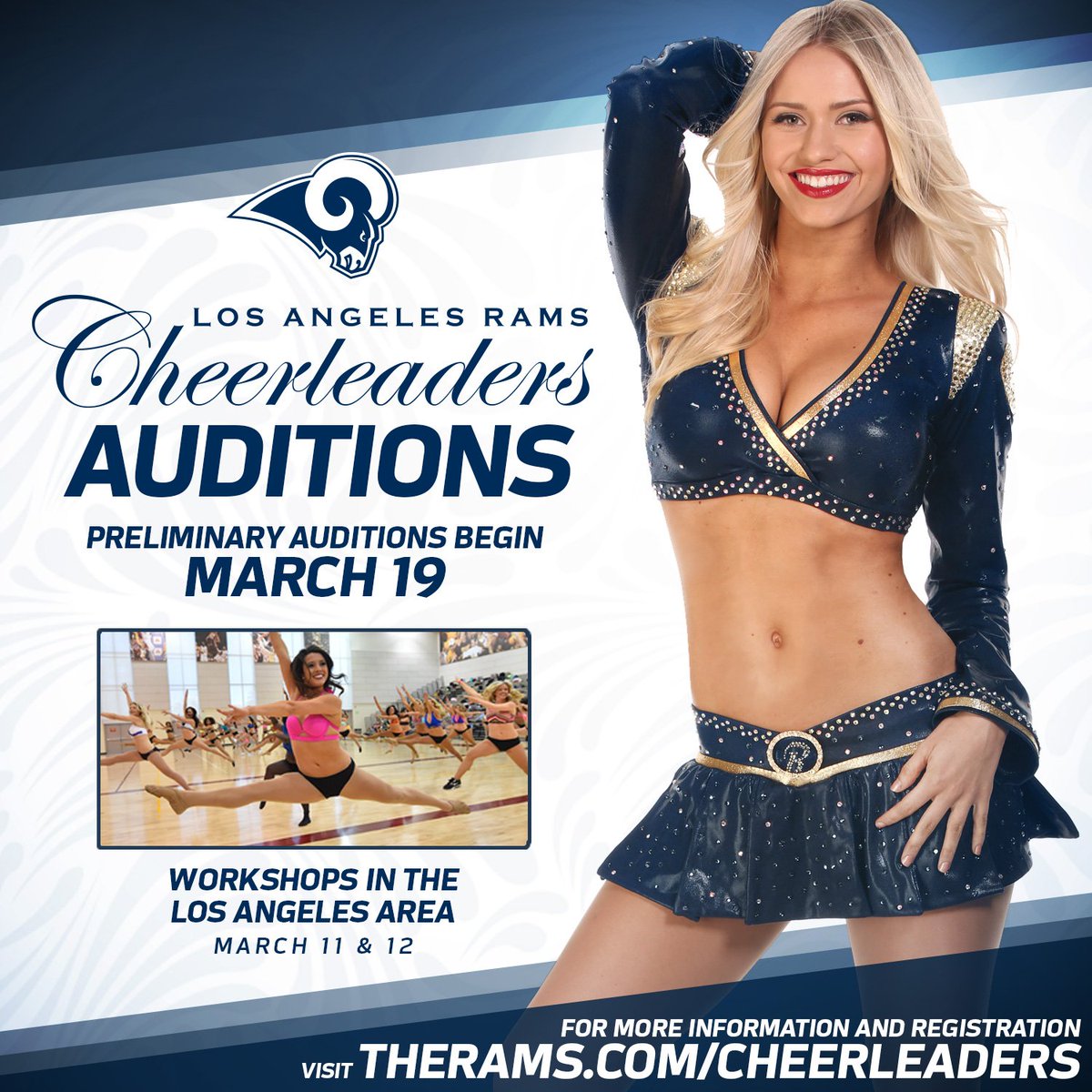 Join the World Renowned Los Angeles Rams Cheerleaders
"We are seeking professional, glamourous, talented candidates to be part of our team. Our cheerleaders represent the Rams organization not only on the field, but also throughout the community, both nationally and across the globe."
– Keely Fimbres-Bledsoe Director of Special Events and Cheerleaders
Established in 1968, the Rams Cheerleaders have a rich history of memorable home game performances. Off the field, the team participates in more than 1,500 hours of community service annually, represents the organization at events and media appearances, and are profiled across a variety of Rams' media assets.
Workshops
March 11 & 12
Sign up now to guarantee a spot to receive your introduction to the Rams style of dance as you begin to prepare for auditions.
Preliminary Audition
March 19, Round 1
Learn new choreography and perform alongside other participants as you audition to become a cheerleader for the Los Angeles Rams.
Final Audition
April 2
Candidates who advance past the preliminary auditions are required to participate in an interview, additional training and rehearsals leading up to the final auditions, which will be held at The Bovard Theatre, USC.
For more information, please click here.