This past Thursday, the Chargers organization celebrated their 25th annual Salute to the Military with special pregame and halftime ceremonies honoring local servicemen and servicewomen.  And this year, the Charger Girls wore special military themed uniforms to help celebrate the occasion, a first for the venerable cheerleading squad.   Now if only the Chargers could have put up a better effort against the visiting San Francisco 49ers, the event would have been complete.  But alas, it was not meant to be as the 49ers crushed the Chargers in convincing fashion, 41 – 6.  Not even a special halftime performance by rock band Madison Rising could help raise the spirits of disappointed Chargers fans.
But the Charger Girls could and they looked amazing in their special game day uniforms.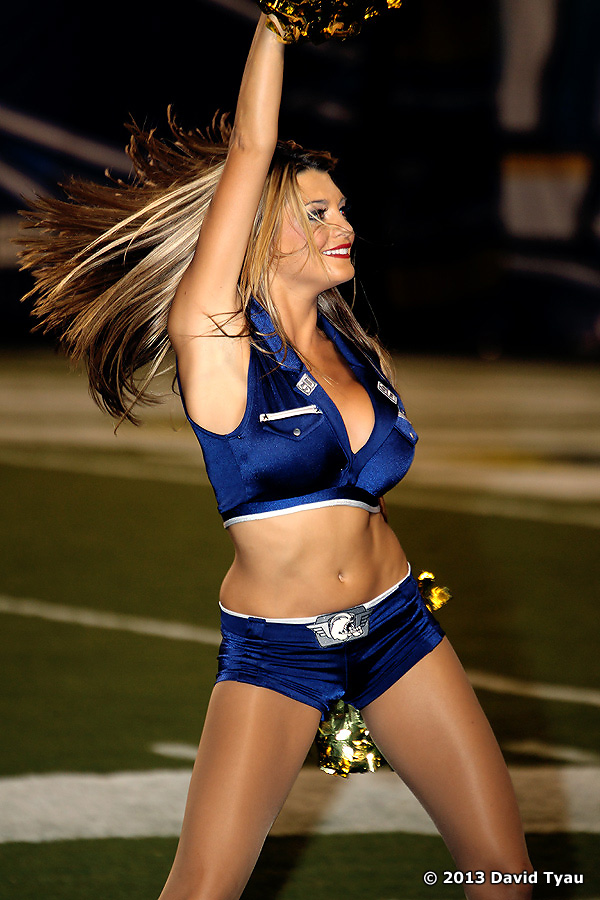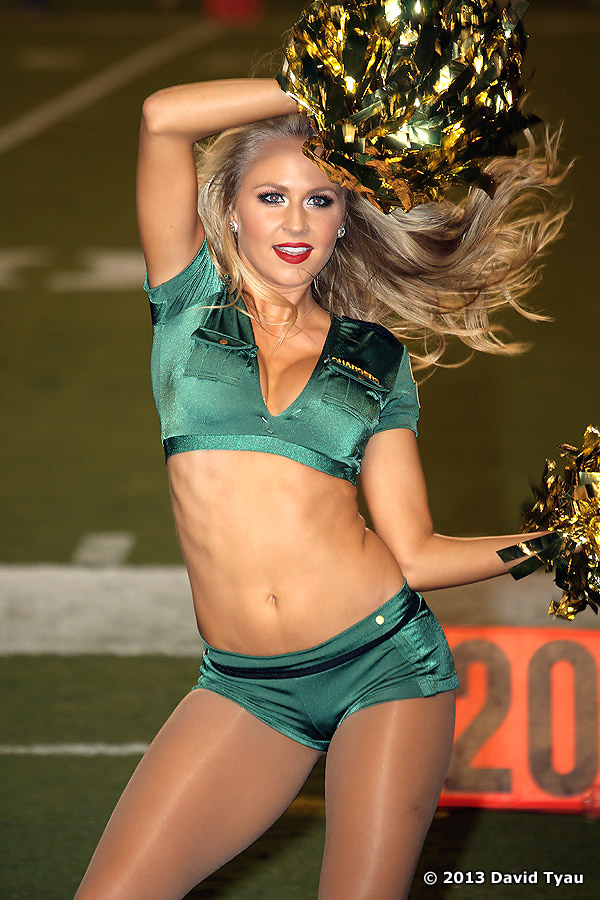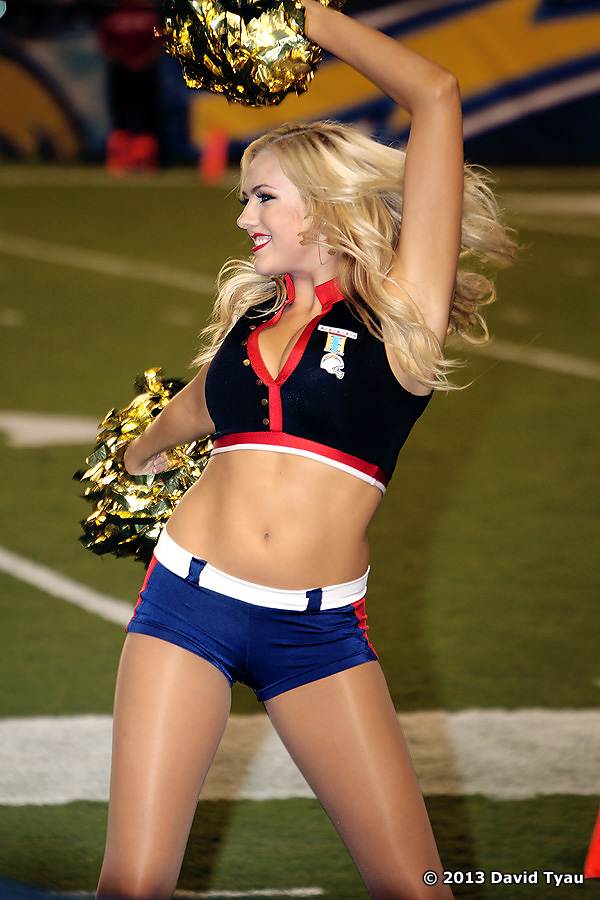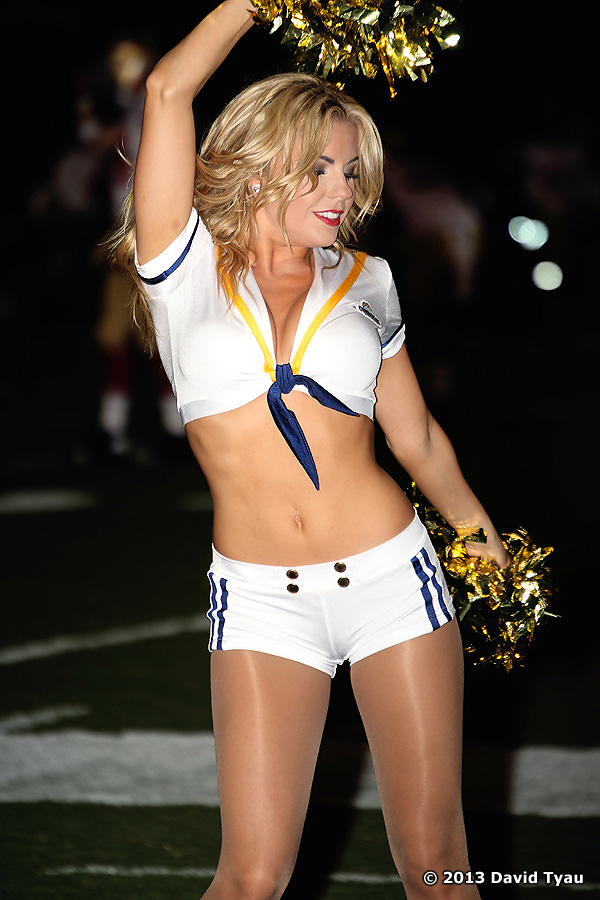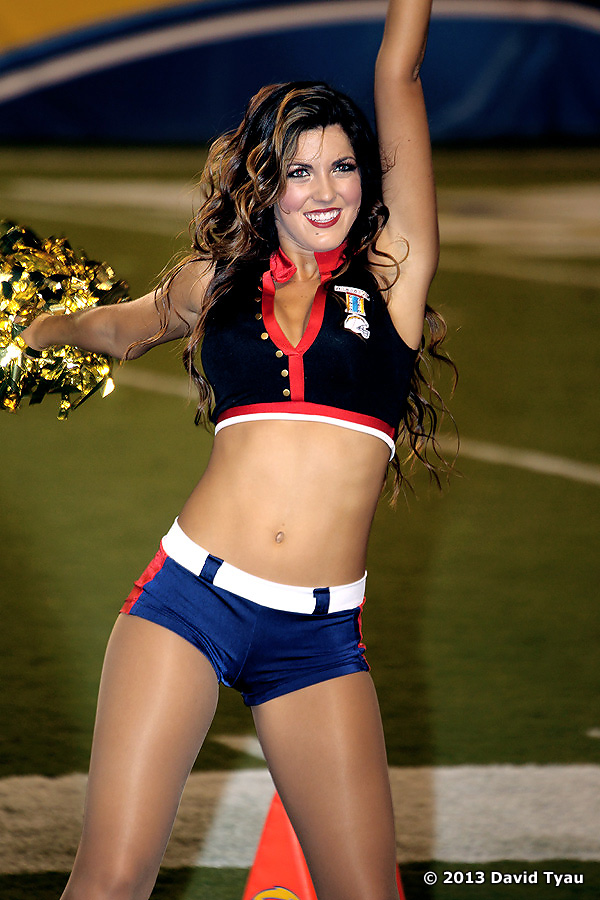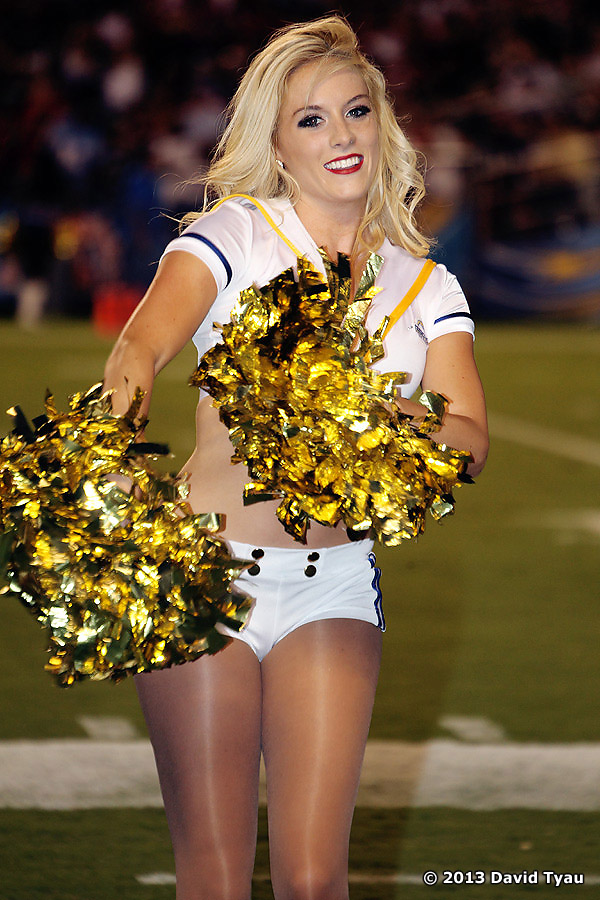 As is custom for these game day reports, let's begin with the Line Captains in their military themed uniforms: Ariel (Army), Kara (Marine Corps), Katelyn (Navy), and Natalie (Air Force).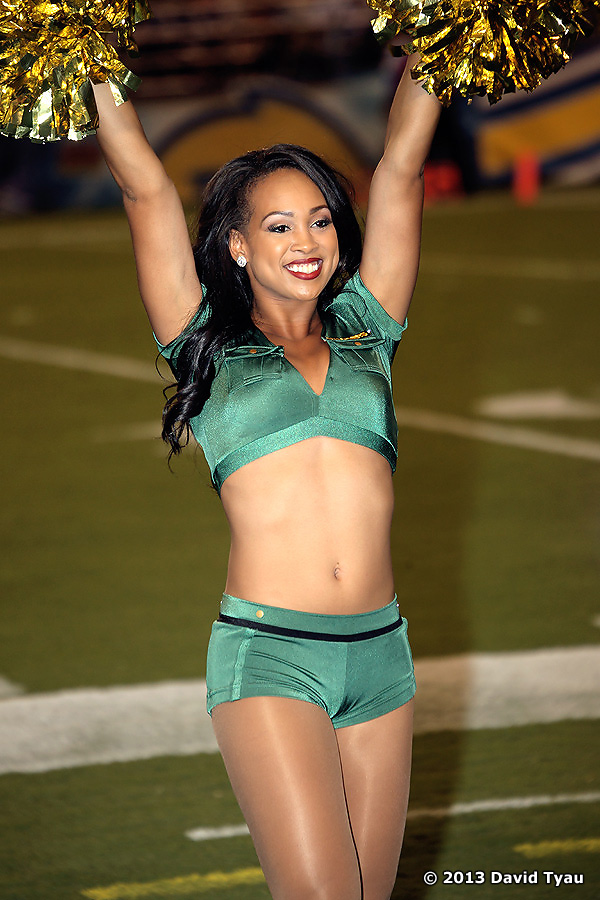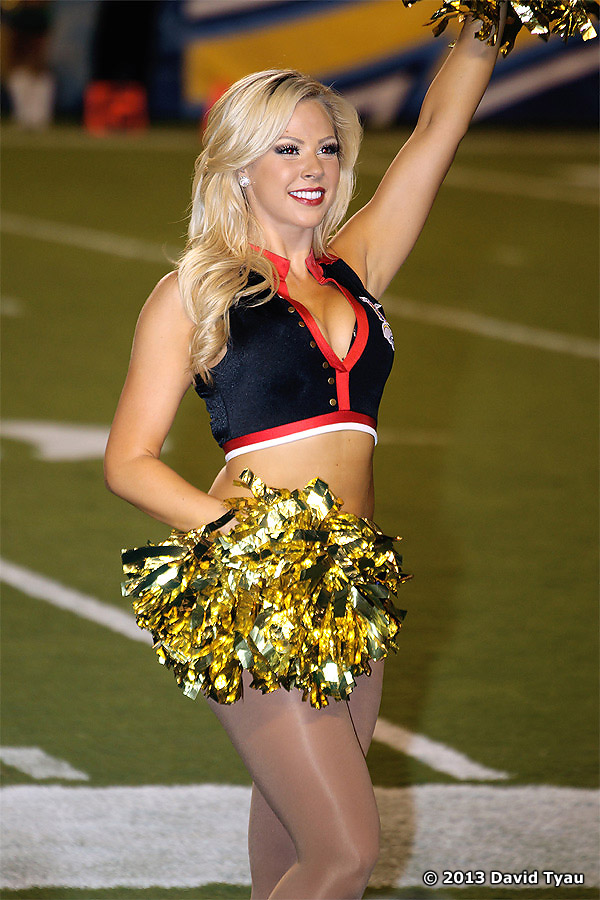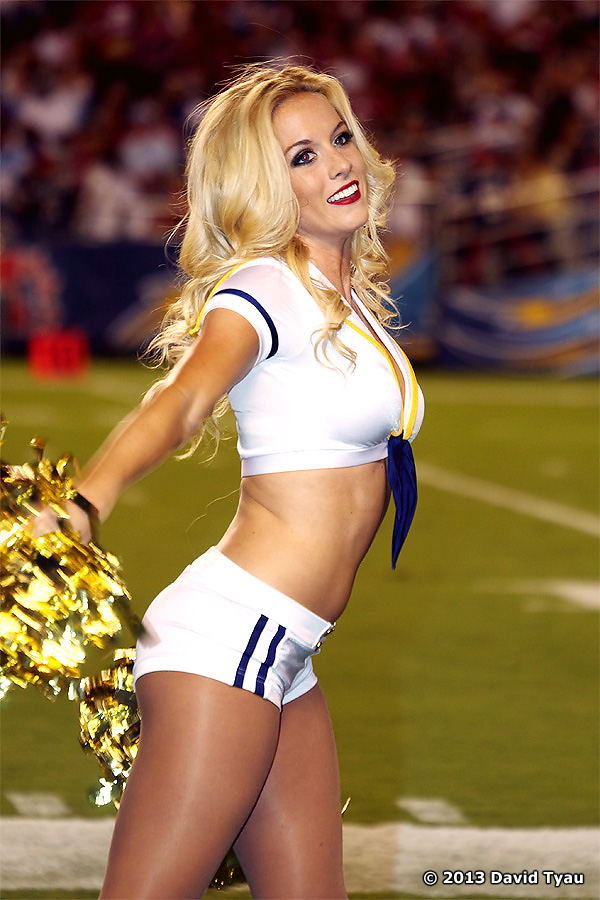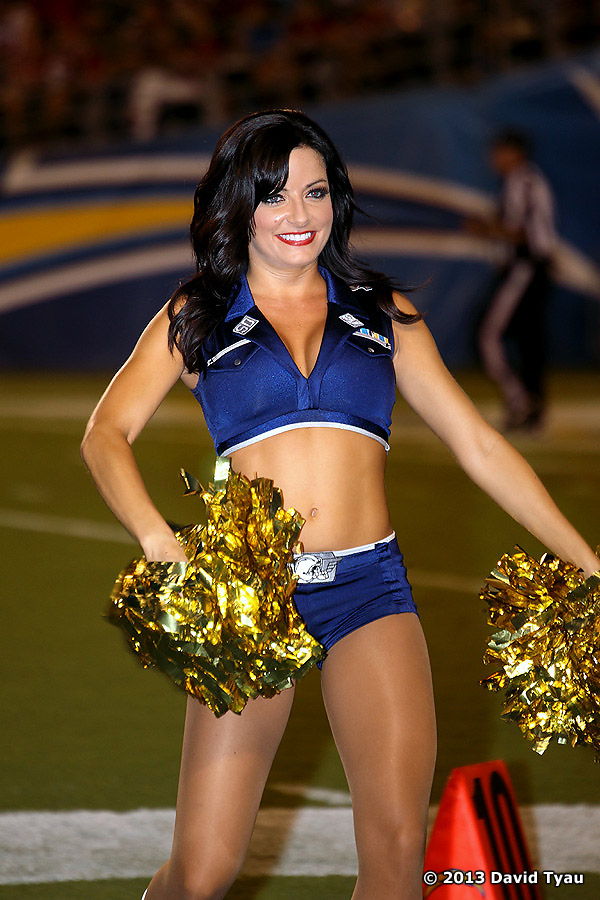 This week's Charger Girl of the Day is a rookie that caught my eye.  With a flirty personality and All-American good looks, this week's Charger Girl of the Day is rookie Shelbi.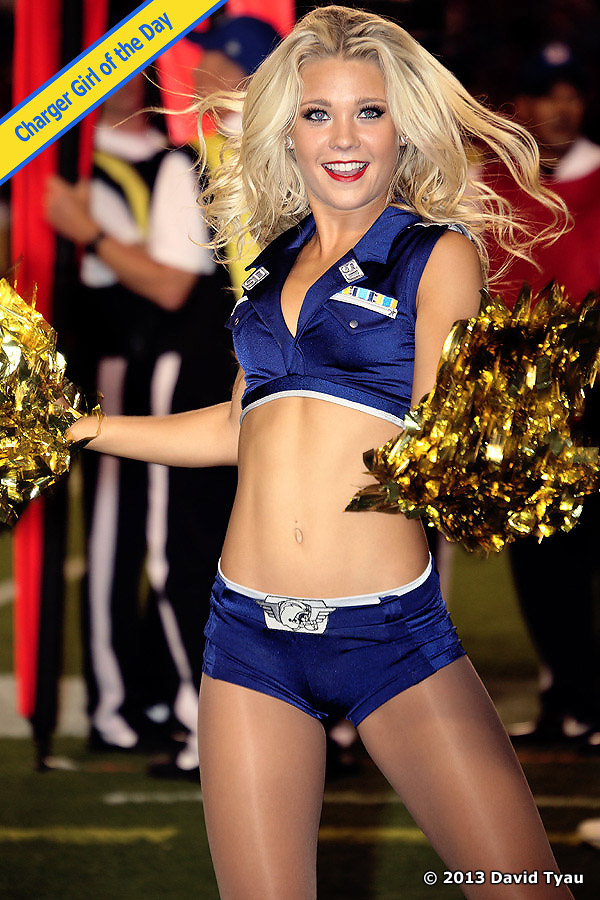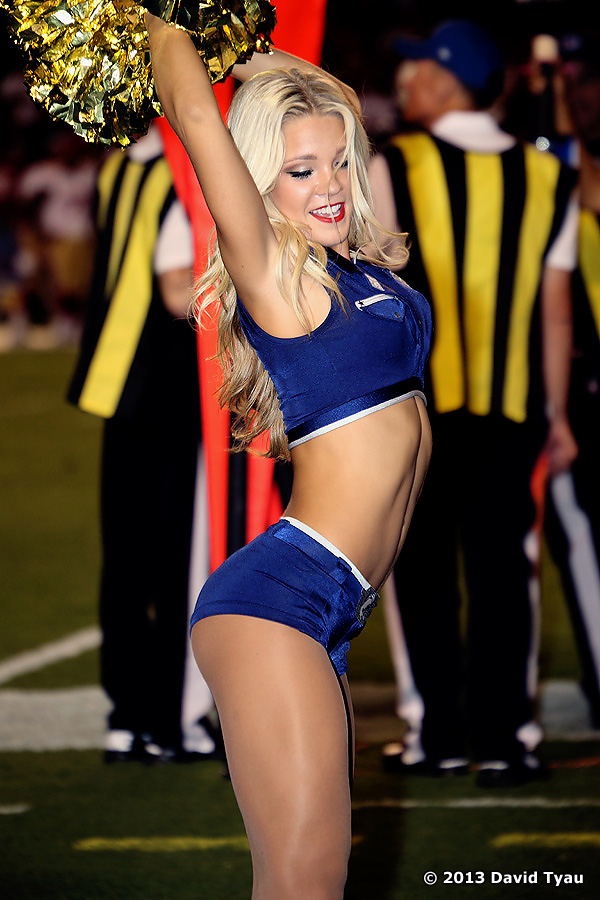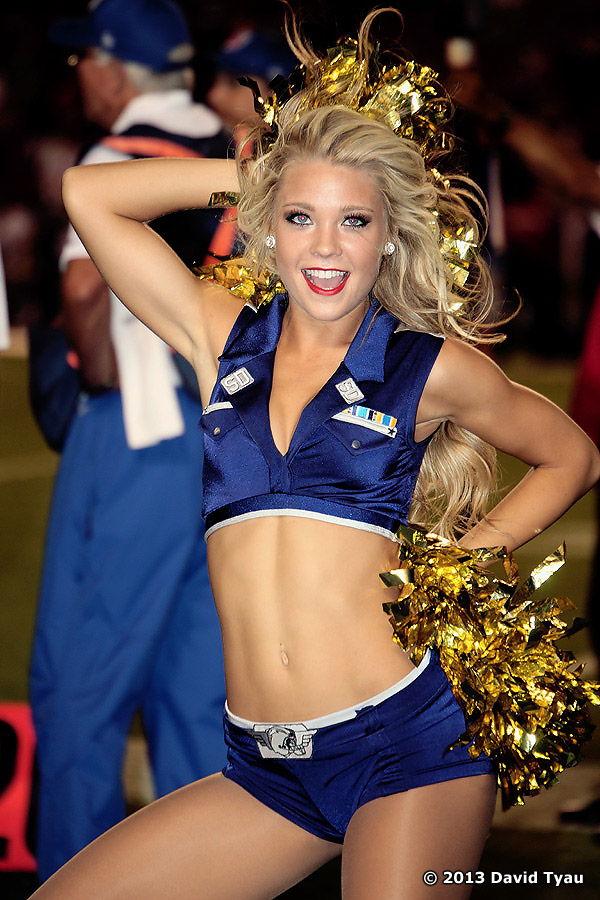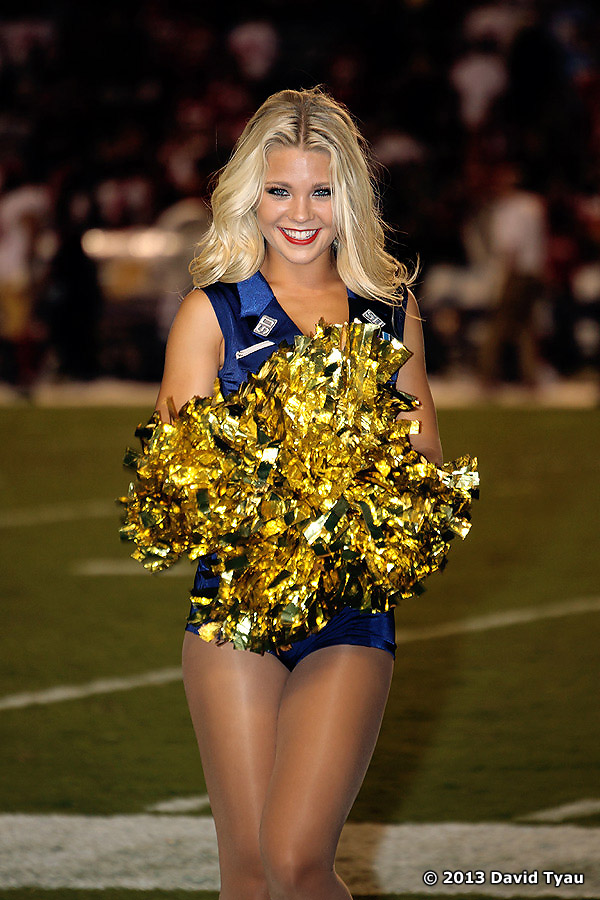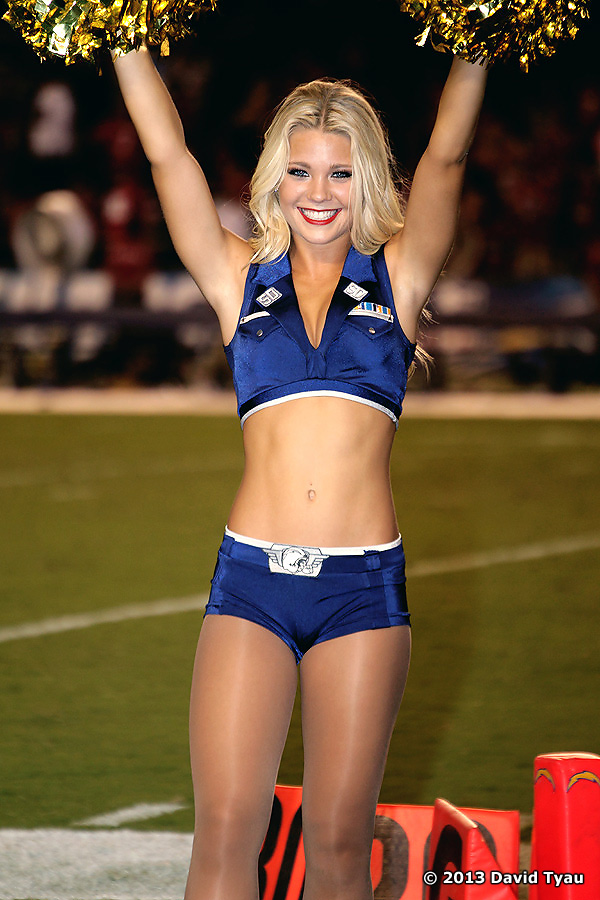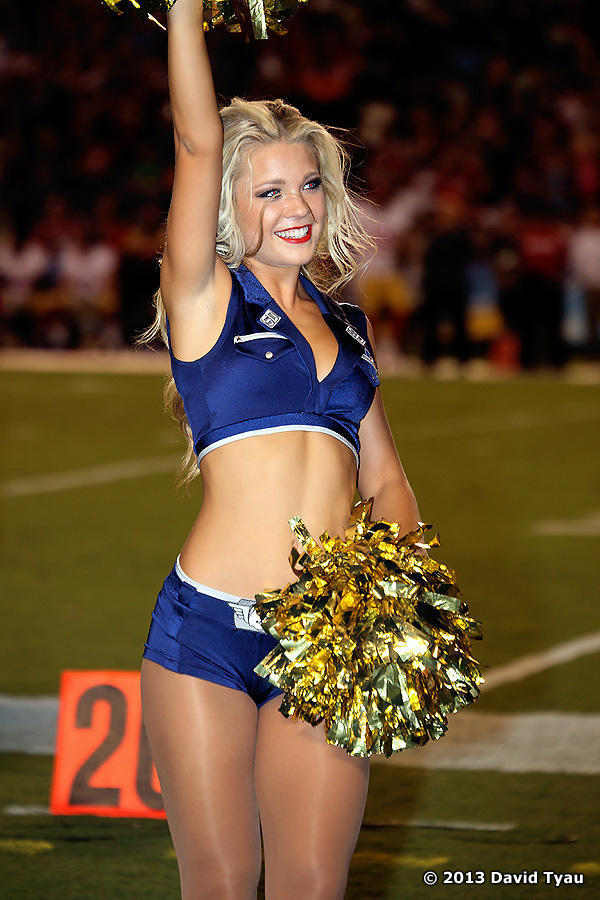 Shelbi was recently voted one of the 100 hottest NFL cheerleaders by the Bleacher Report.
This tribute to the military themed Charger Girls almost didn't happen because when I arrived at my seats, I was disappointed to see a huge, raised platform for the halftime entertainment.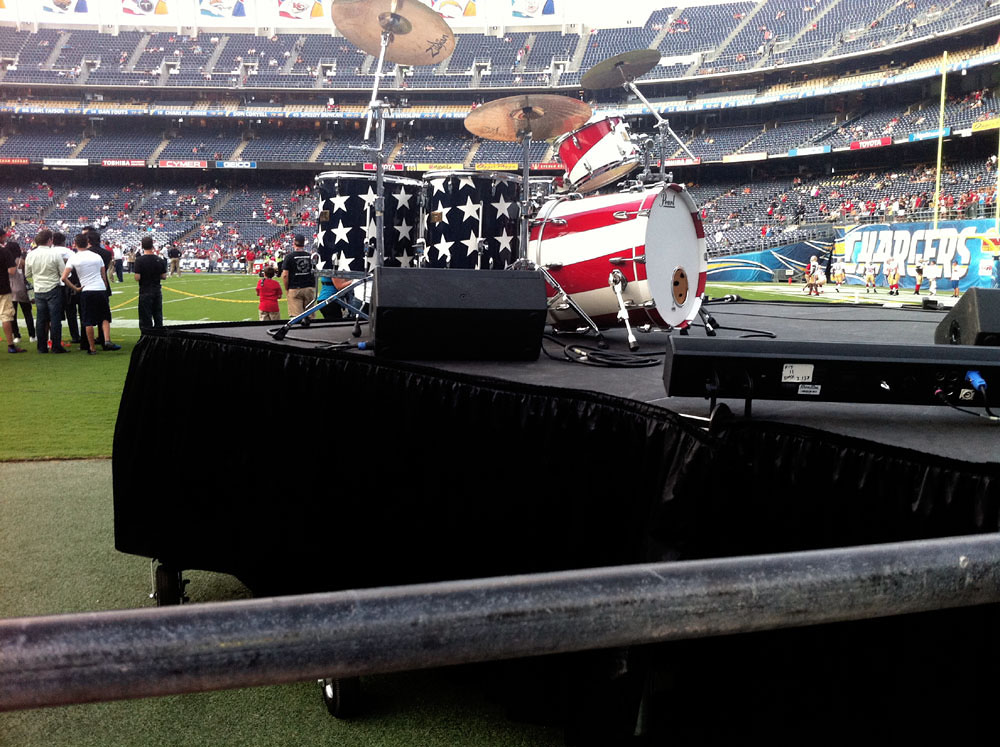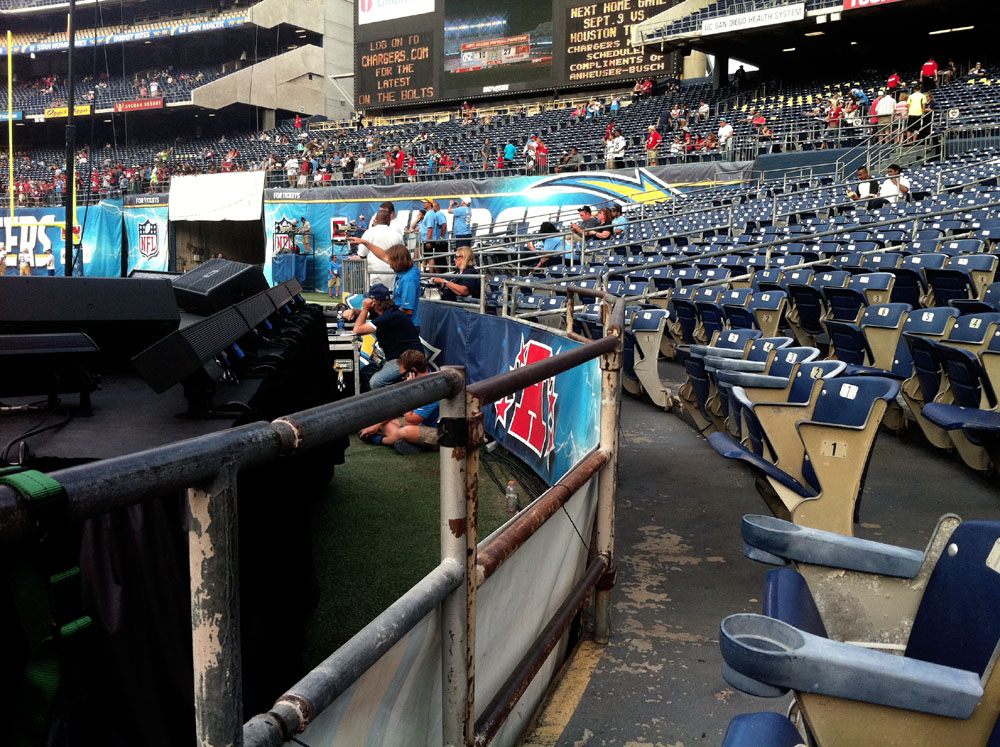 It was so obtrusive that I considered not shooting the Charger Girls at all and just enjoy the football game.   Well it's a good thing I didn't because shortly thereafter, I would discover the Charger Girls would be wearing their special uniforms and, quite frankly, the football game sucked.
I had to work very hard to get decent shots of the first two Charger Girl lines (Ariel's Army and Kara's Marine Corps squads).  Fortunately, the Charger "roadies" moved the obstruction after halftime and I was able to shoot the second half unencumbered.
So, let's begin our parade of military themed Charger Girls with Alexa, Alexis, Alexis Lauren, Andrea, Angela, Anjelica, Brianna, and Clarisse.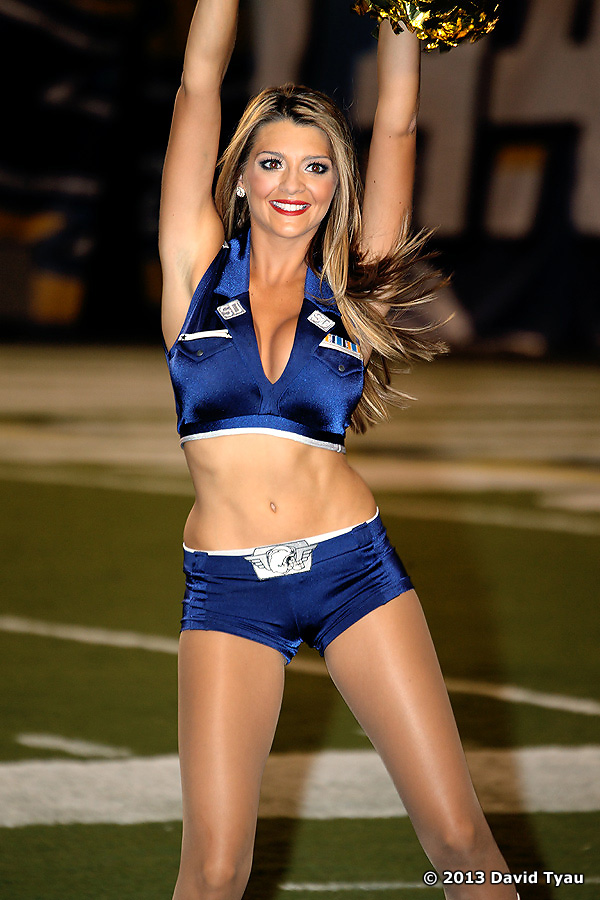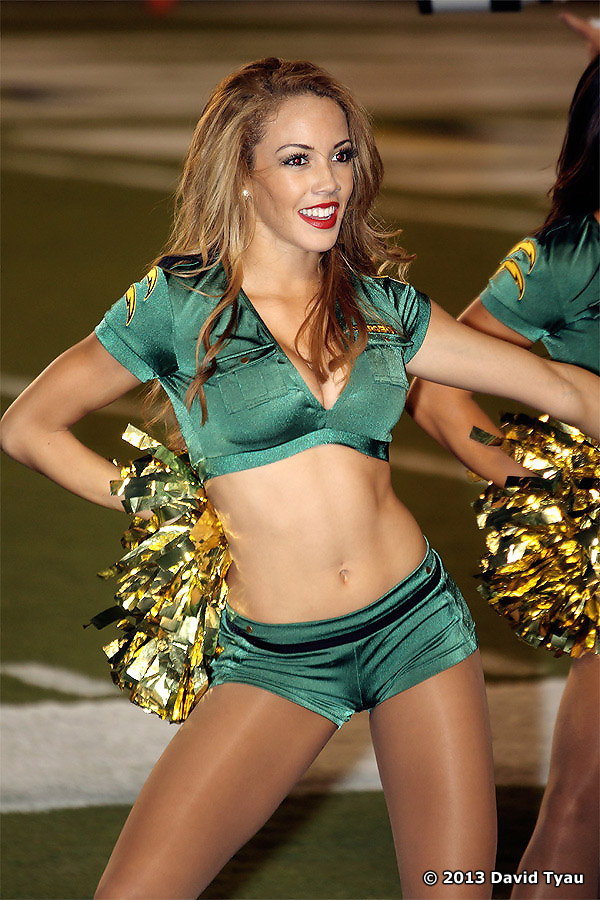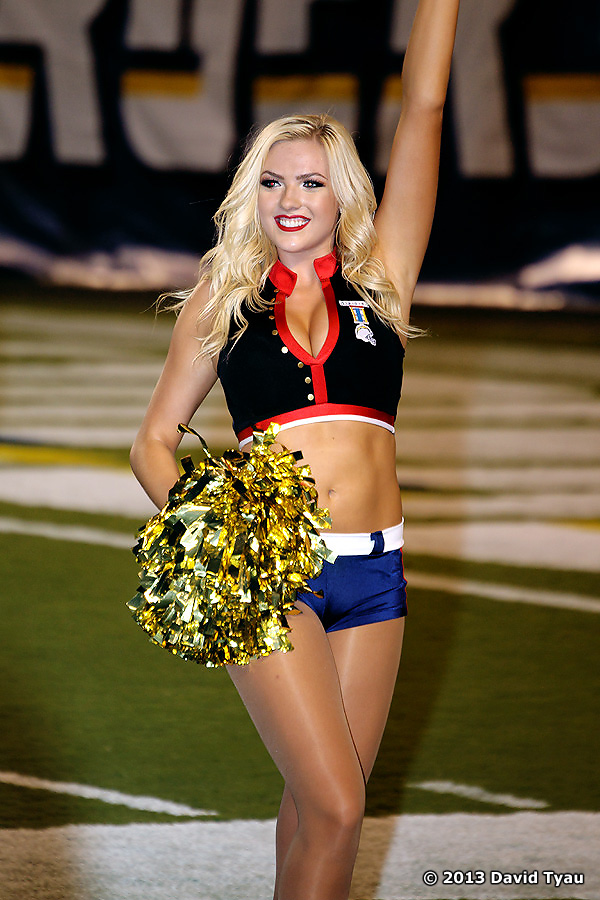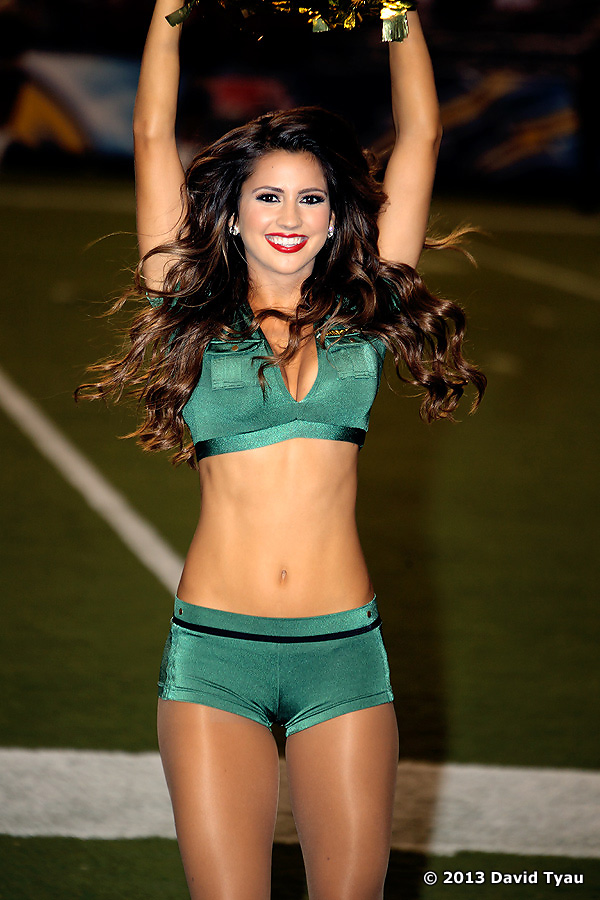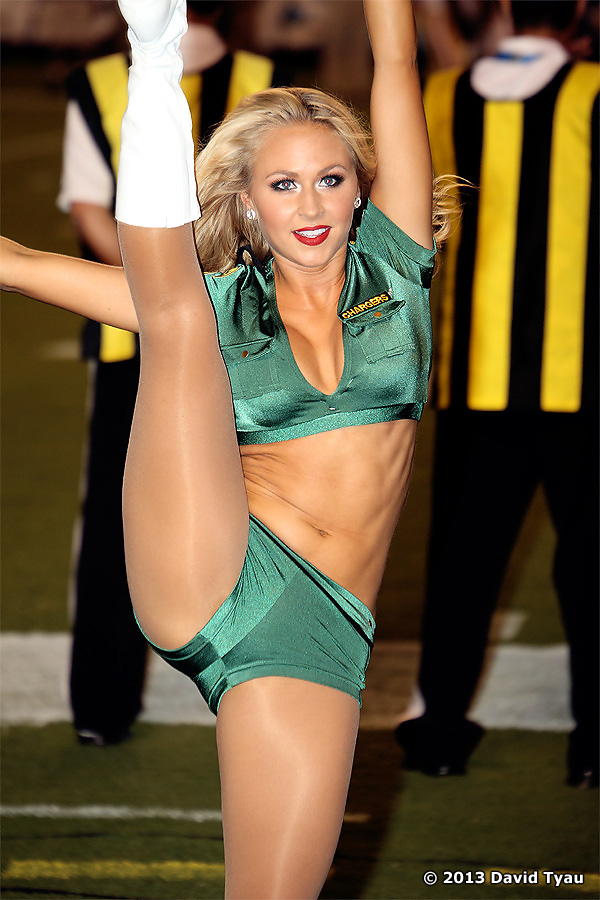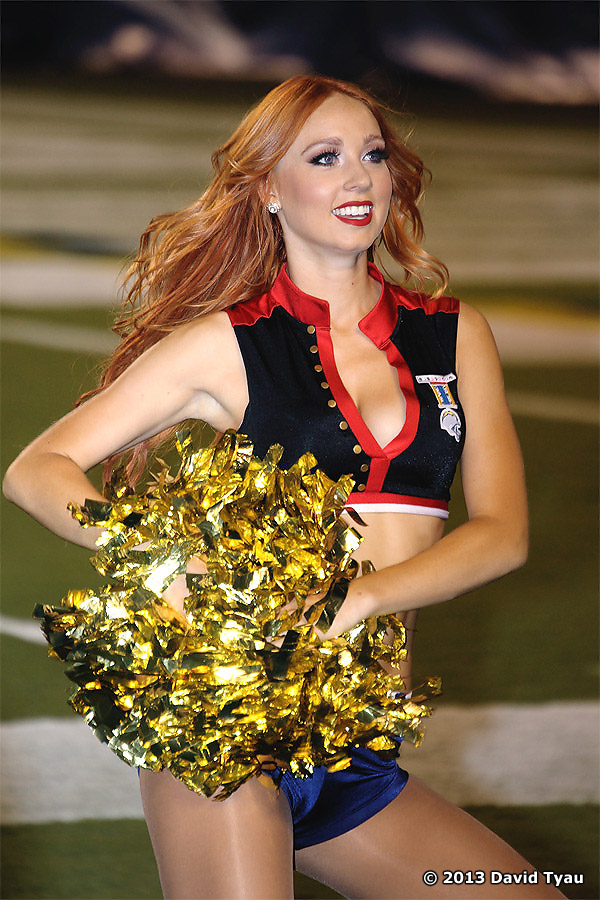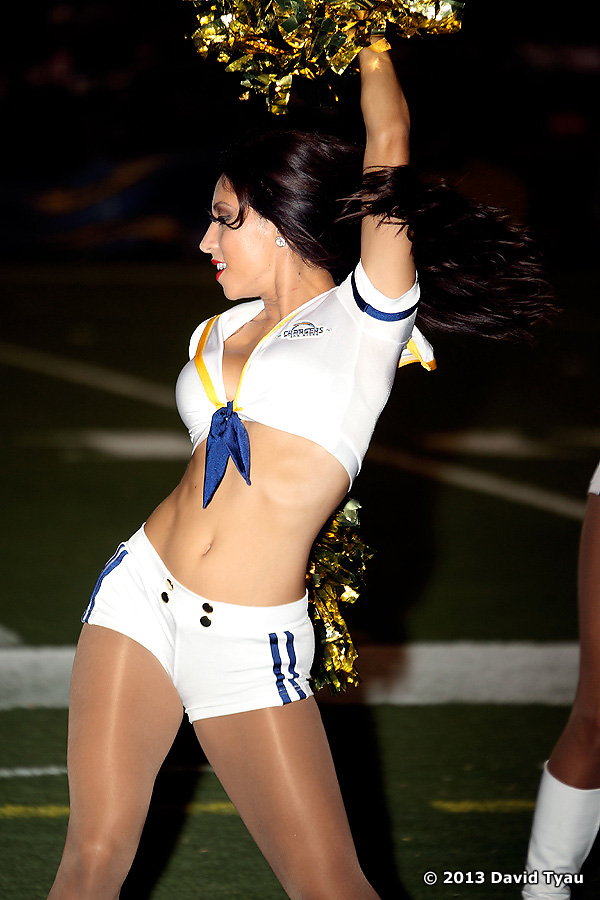 We continue our cavalcade of absolutely fabulous Charger Girls with Courtney, Hope, Jennifer, Jessica, Karissa, Katie, Kayla, and Kylie.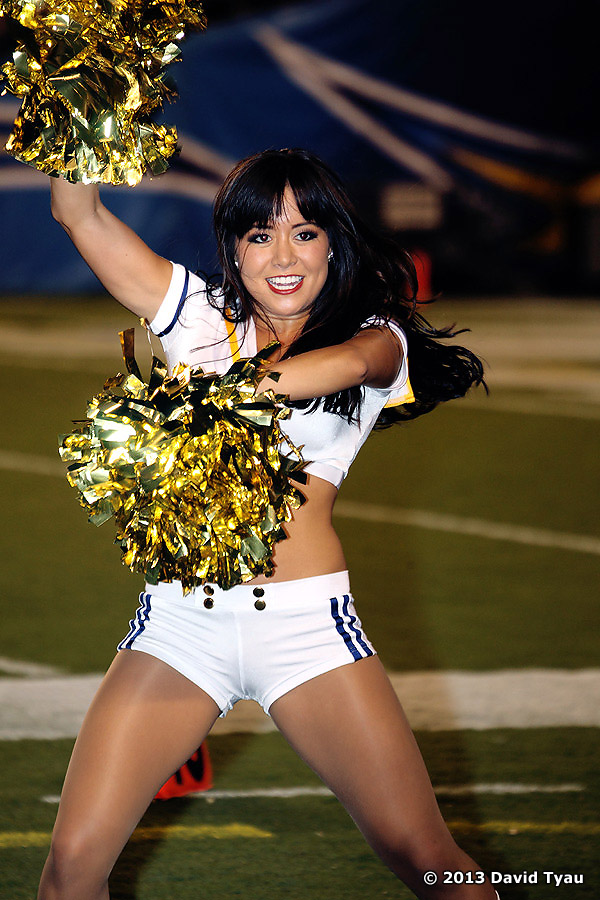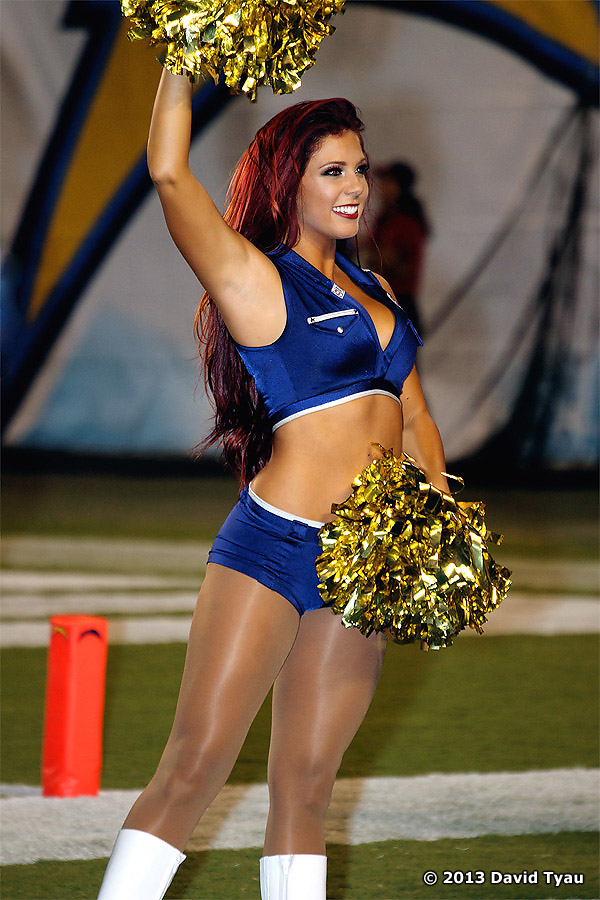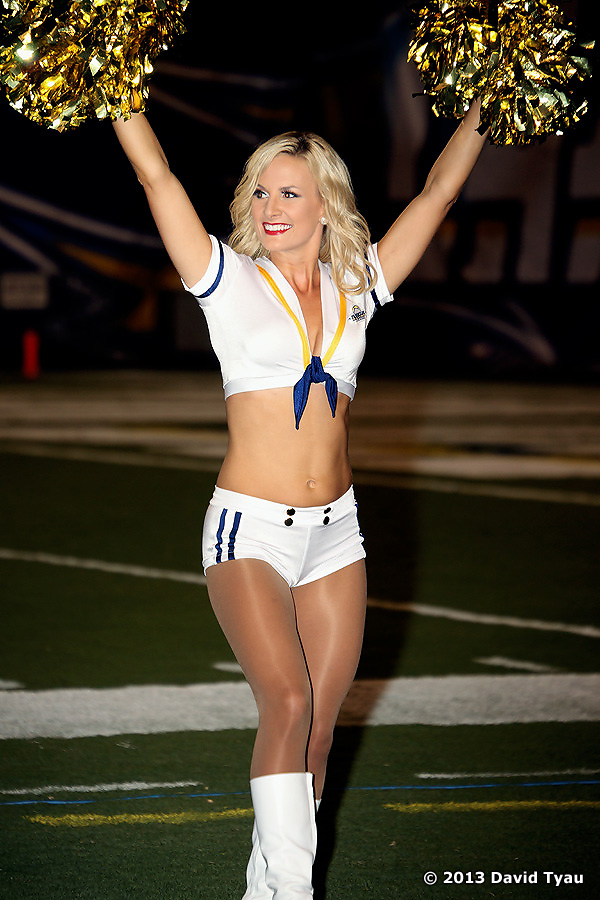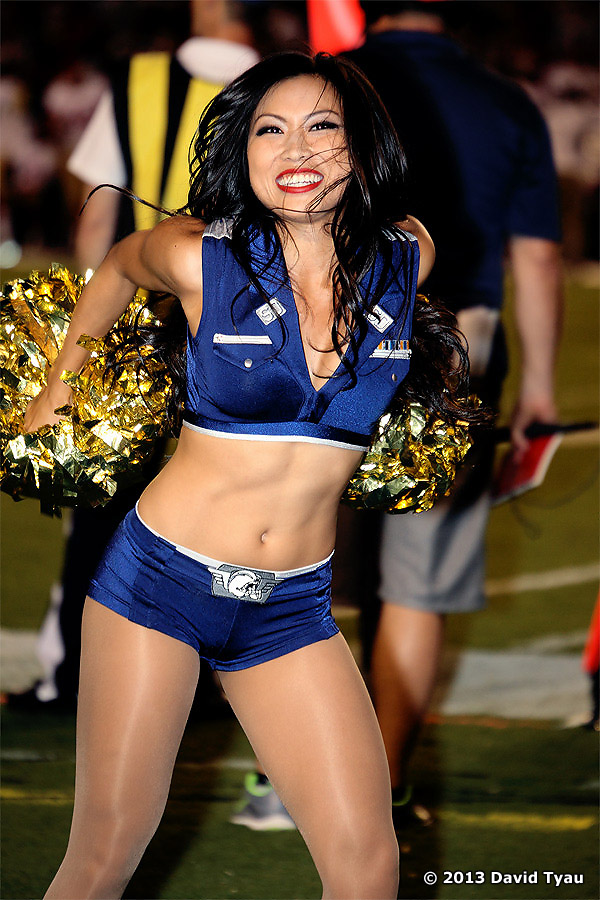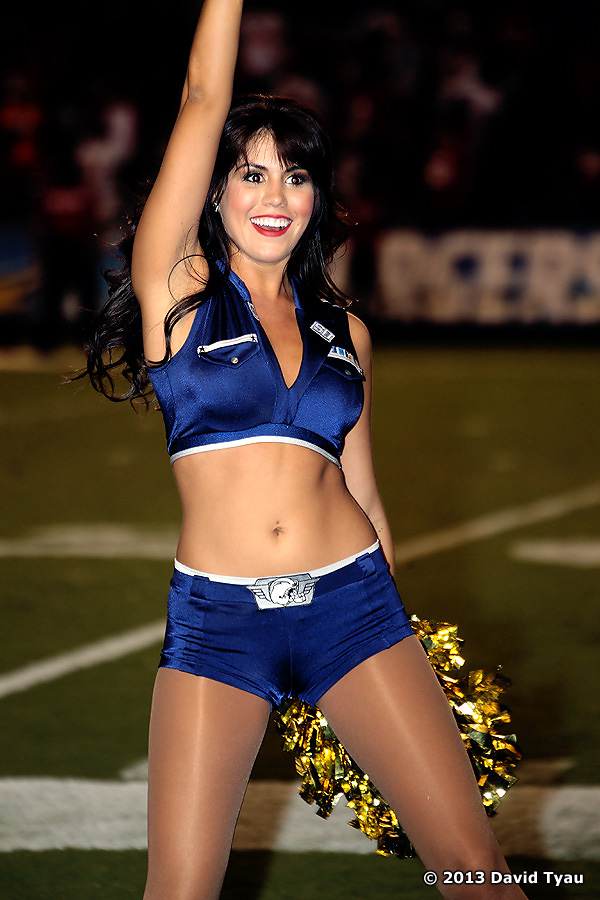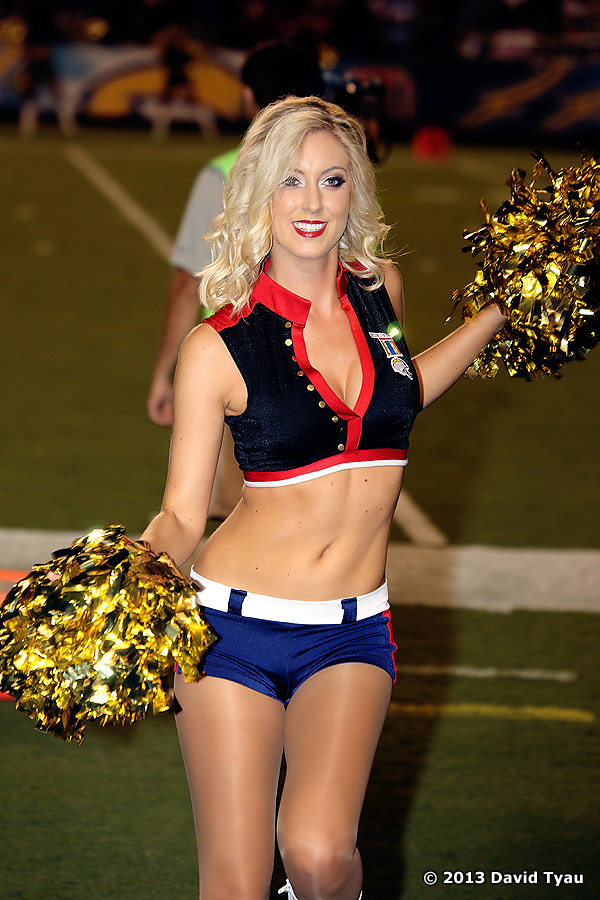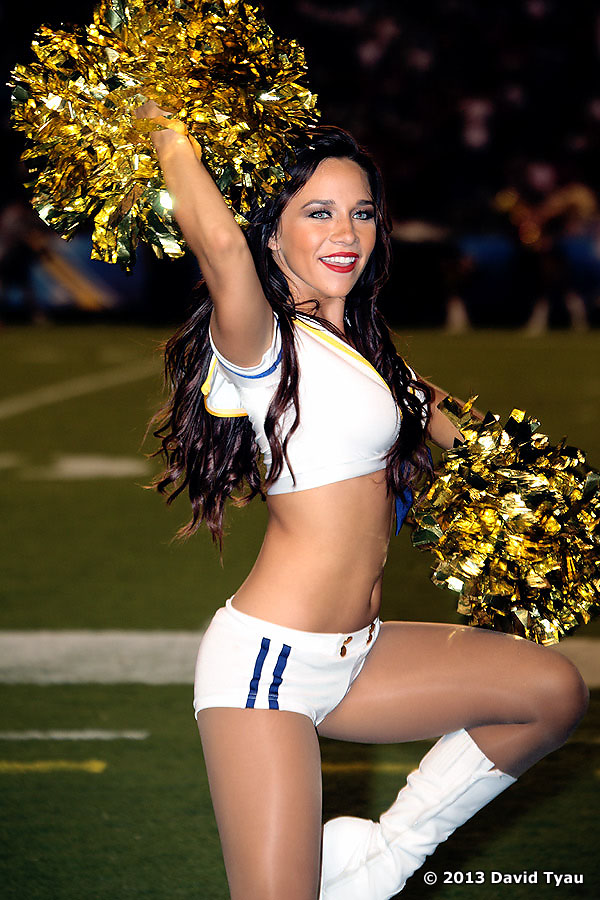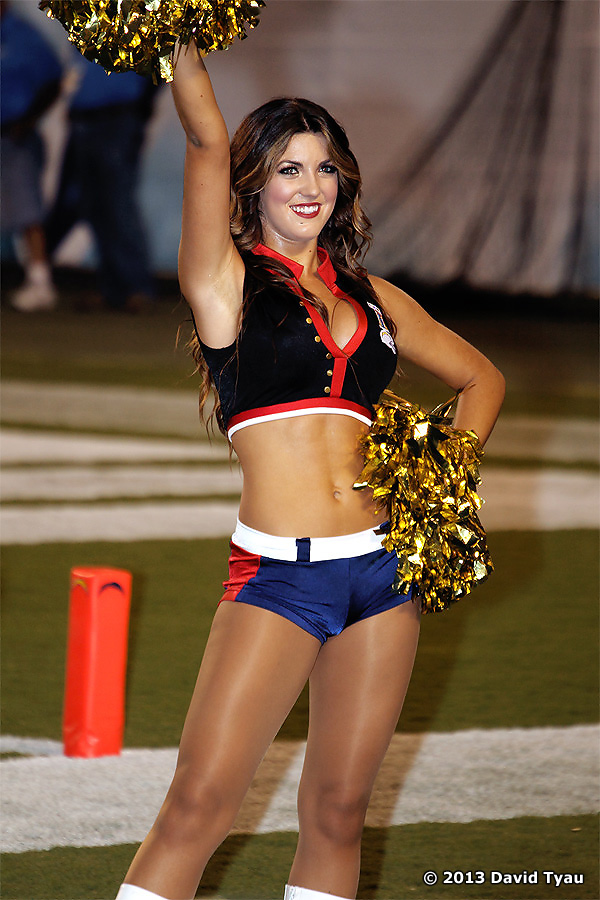 And we conclude this week's coverage of the Charger Girls with Lindsay, Meridith, Nicole, Paige, CGOTD Shelbi, Tawnie, Tina, and Tinaiya.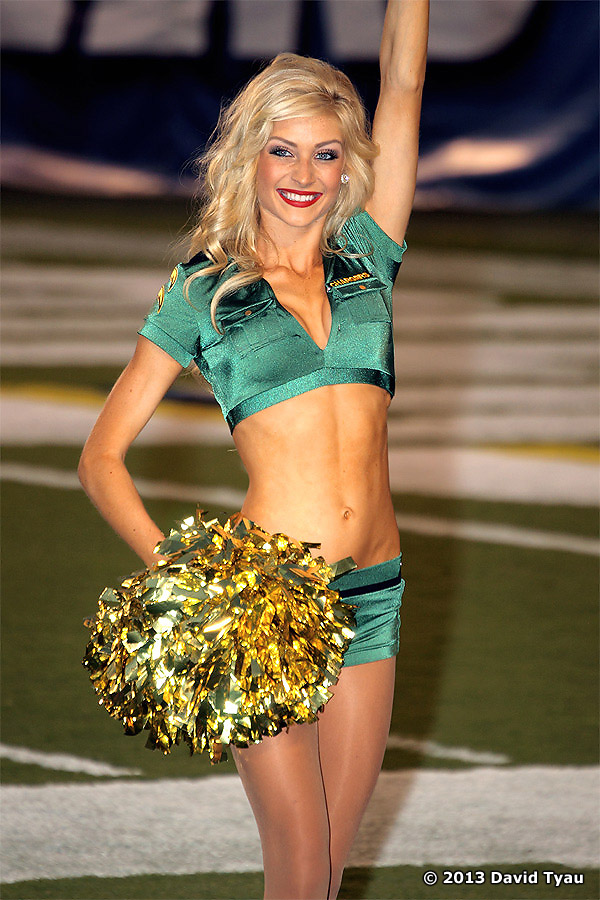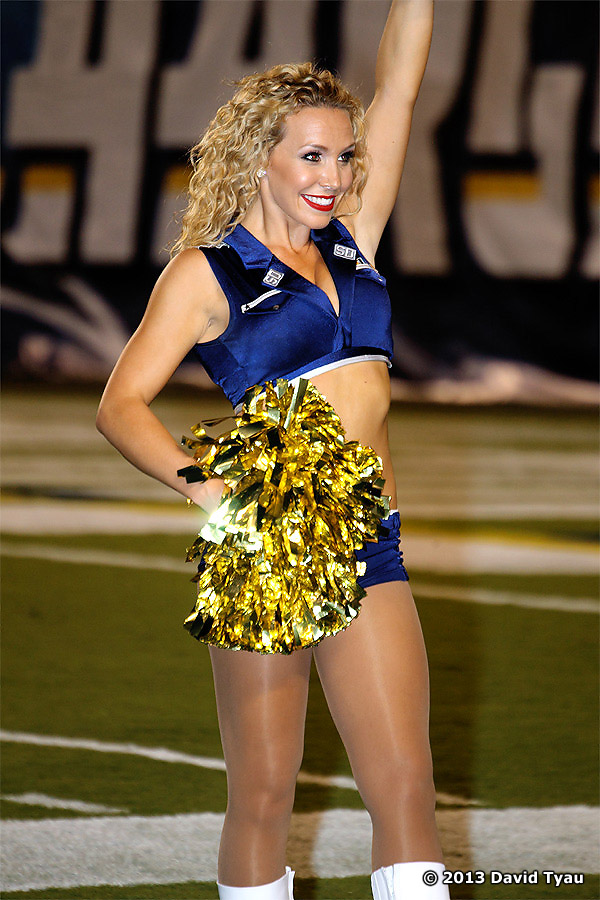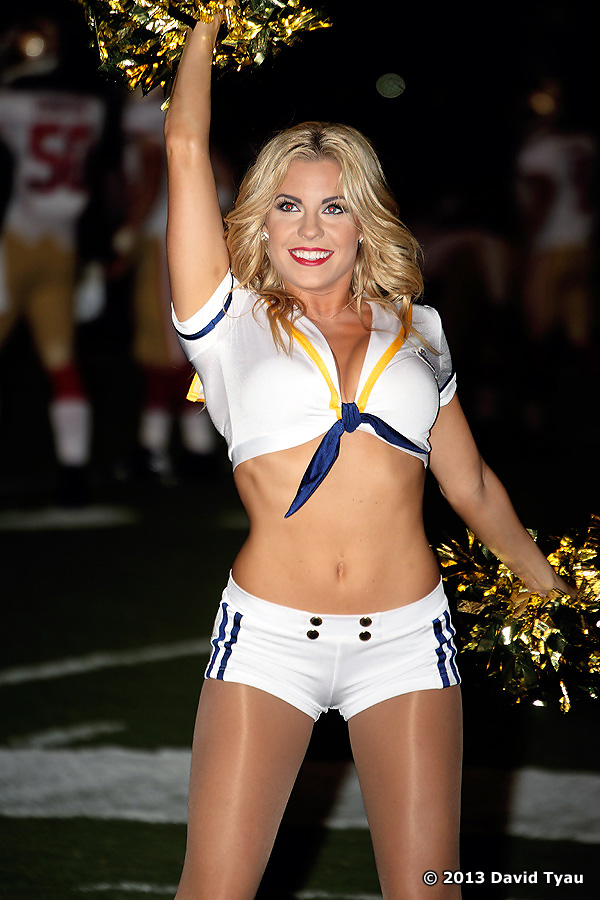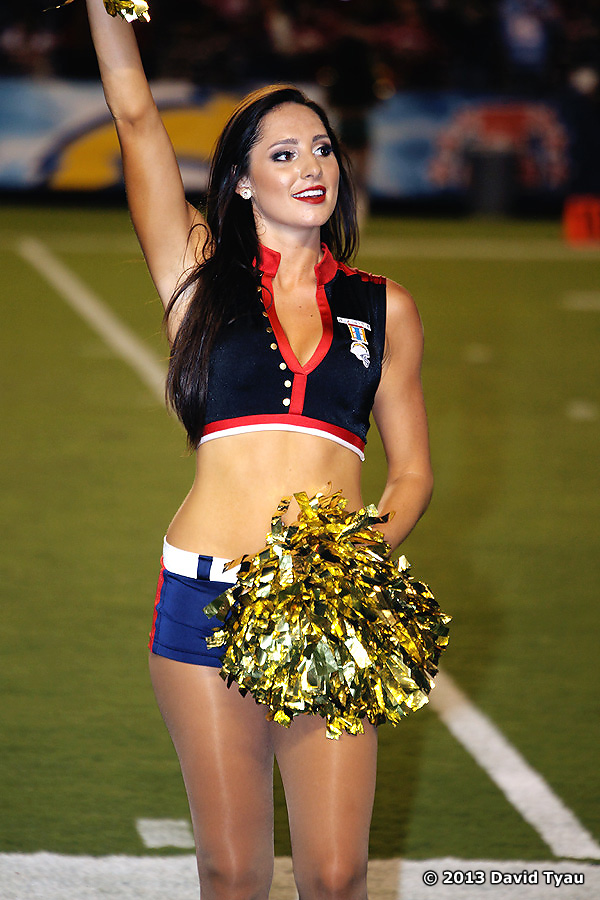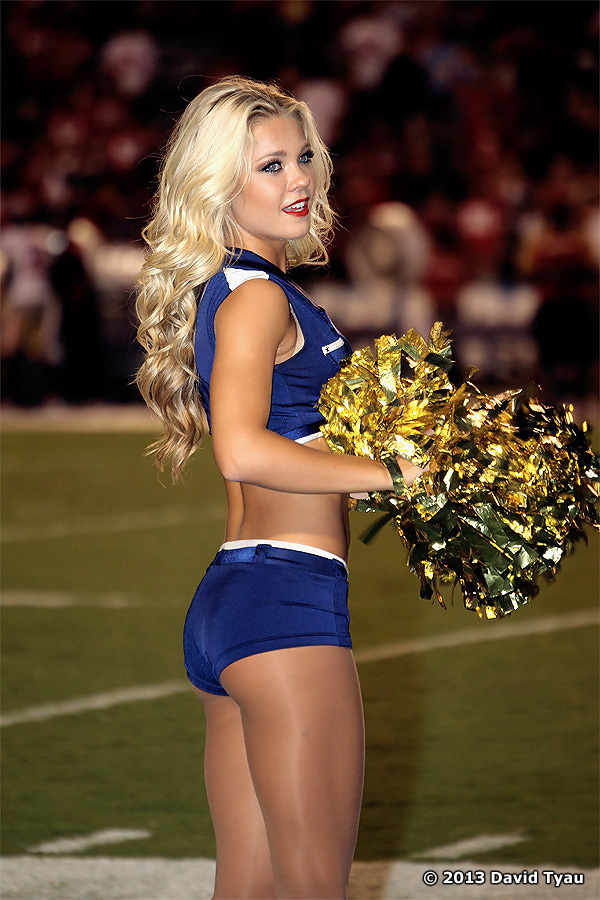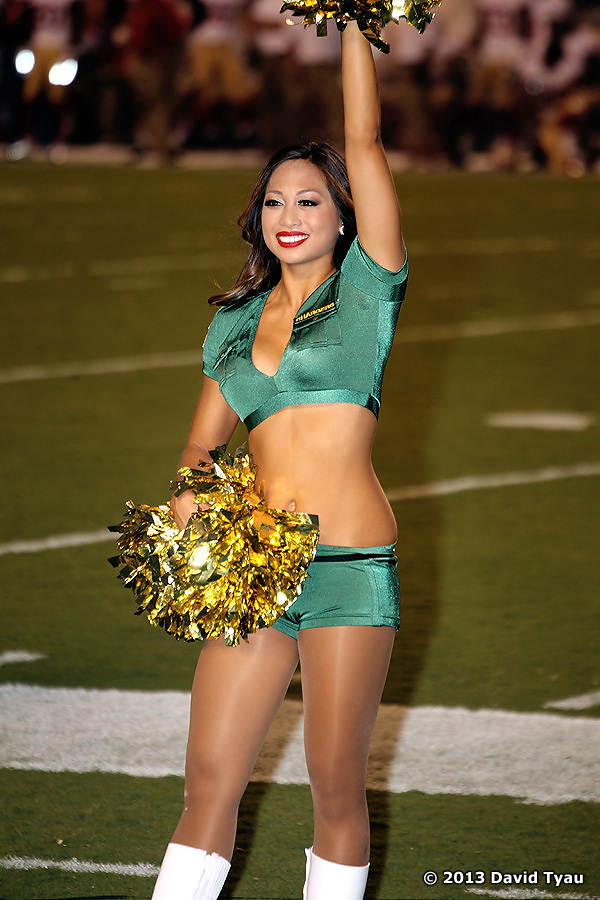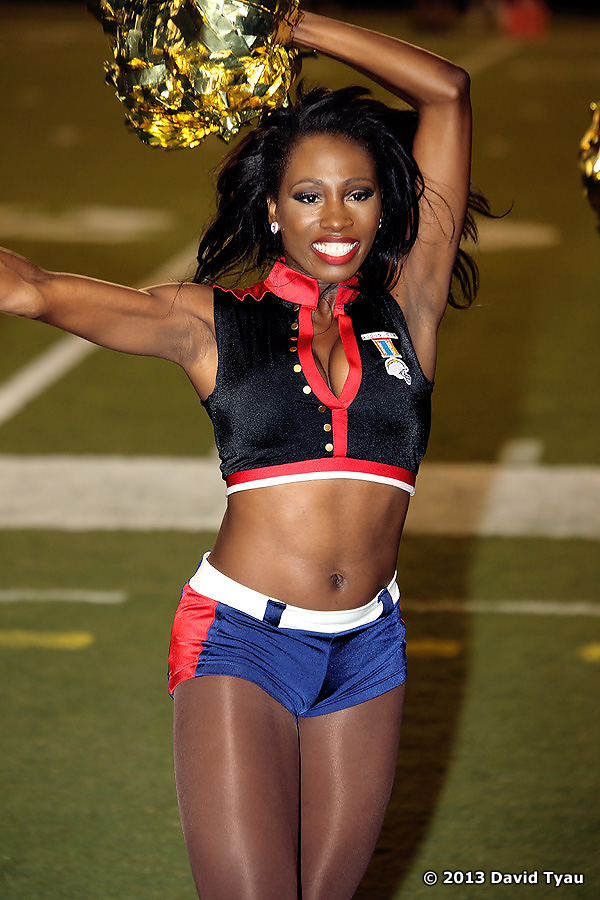 I am glad I didn't get too discouraged by the obstruction in front of my seats and do something rash, like go home.  Because if they would have moved that platform back in front of me after halftime, without a view of the game or the Charger Girls, I might as well have packed it up and gone home.  You know, every year it is something with the Chargers and/or the NFL.  New restrictive camera policies, new oppressive bag policies, overzealous security people hassling you, obstructions placed in front of your seats, or drunken fans who like to slide on down to the front row to make a spectacle of themselves.
Sometimes I wonder if I would be better off just watching the game on my high definition TV.  It's certainly a lot cheaper and I don't get ripped off making myself a hot dog at home.  But I wouldn't be able to enjoy the Charger Girls in all their splendor…and they are splendid to watch…worth the price of admission and all the hassles.  I guess that's something.
Well, that's all for this week.  Next up, Monday Night Football and the Houston Texans!
*               *               *               *               *
For more cheerleader articles, please visit my personal blog: thehottestdanceteam.wordpress.com.