A few years ago, I saw James' coverage of the Jacksonville Shark Attack dance team and ever since then, I wanted to photograph their squad.  The Jacksonville Shark Attack dance team is stacked with great looking dancers and it is a plus that they have many theme nights where the girls wear many colorful outfits.  But, alas, I live in Los Angeles and Jacksonville is literally across the country.  That pretty much means that covering them is a no go for me.
So when I read that the Jacksonville Shark Attack would be in attendance at this year's P-R-O convention in Atlanta, I was pleasantly surprised because one of the great things about P-R-O is that I get to see some squads that I would probably never get to shoot.  And the Jacksonville Shark Attack brought their 2011 Aaron's Dream Team representative Randi, who looked amazing in her Shark Attack uniform.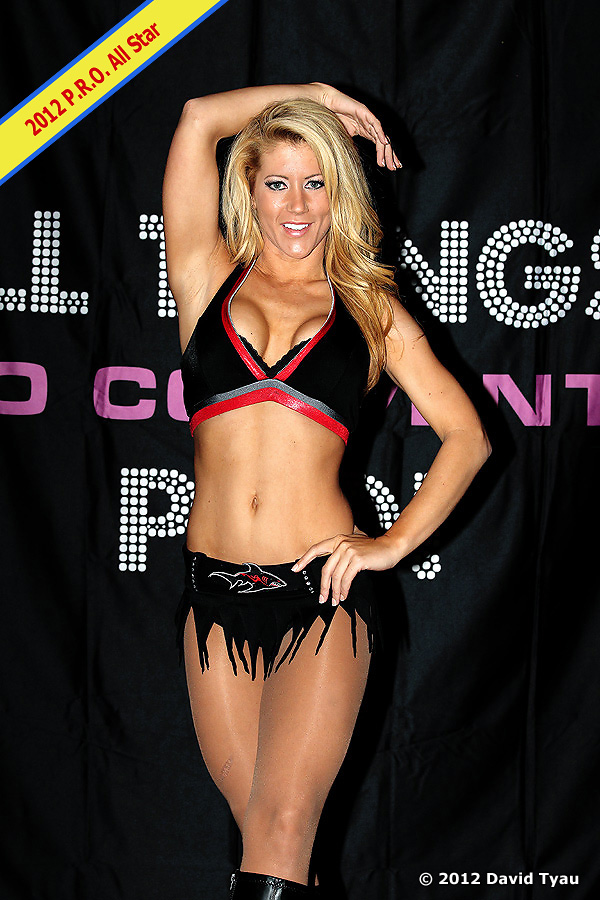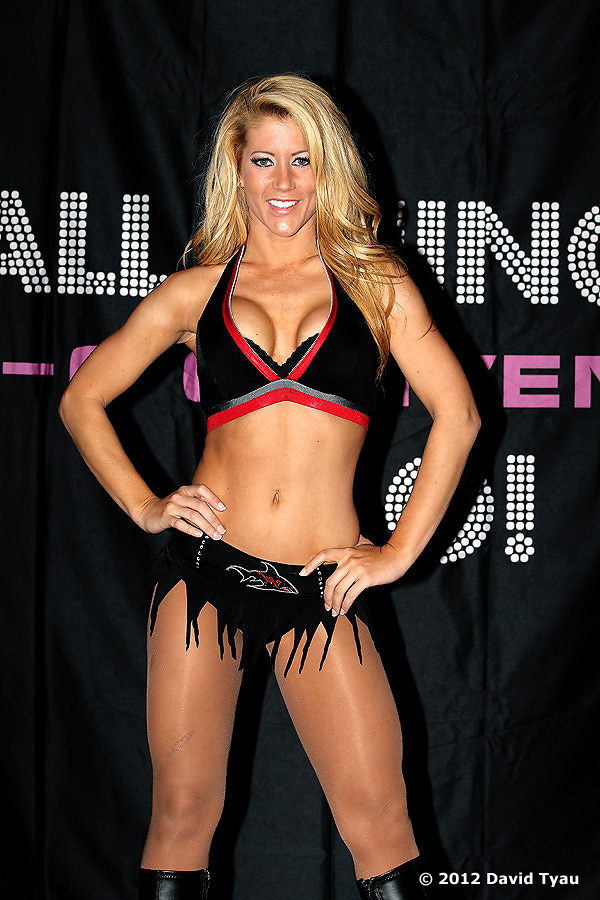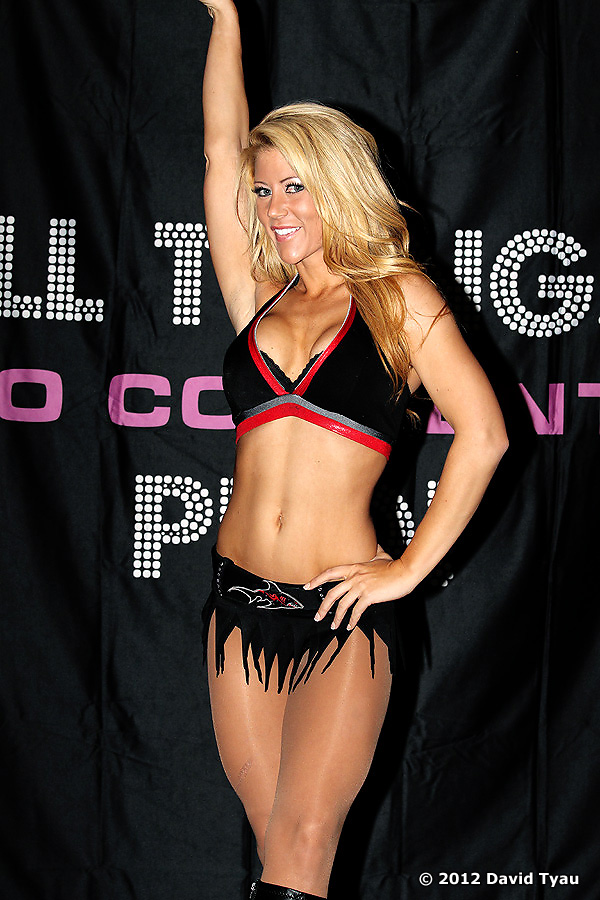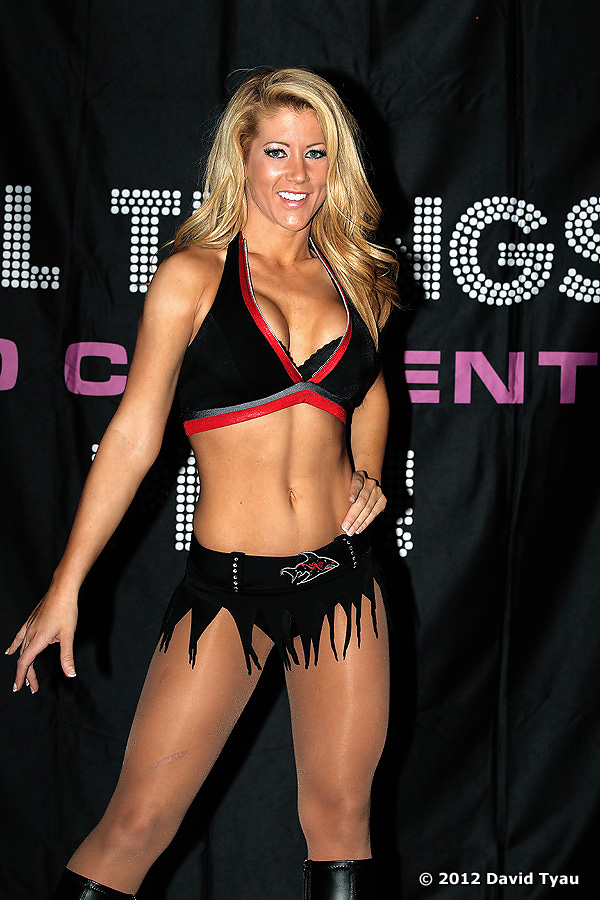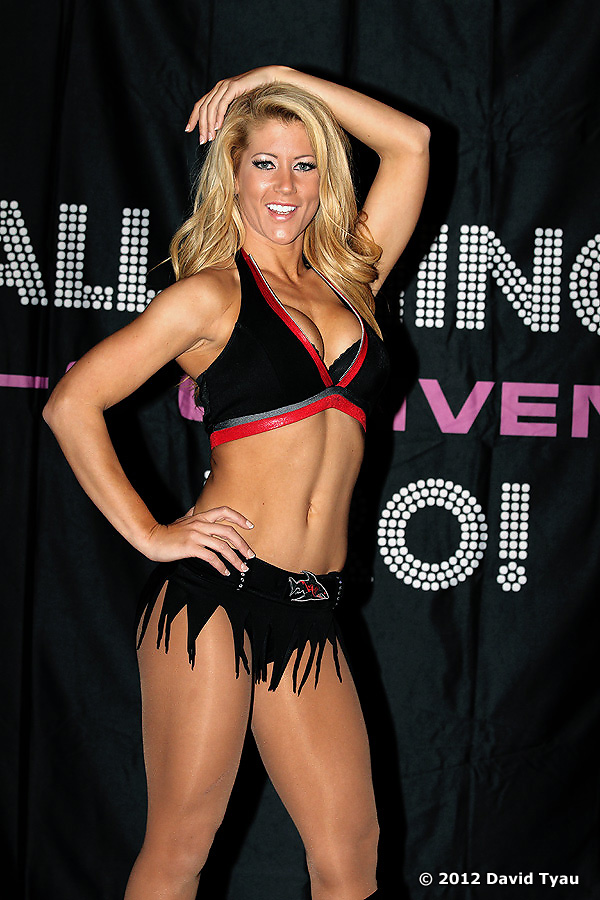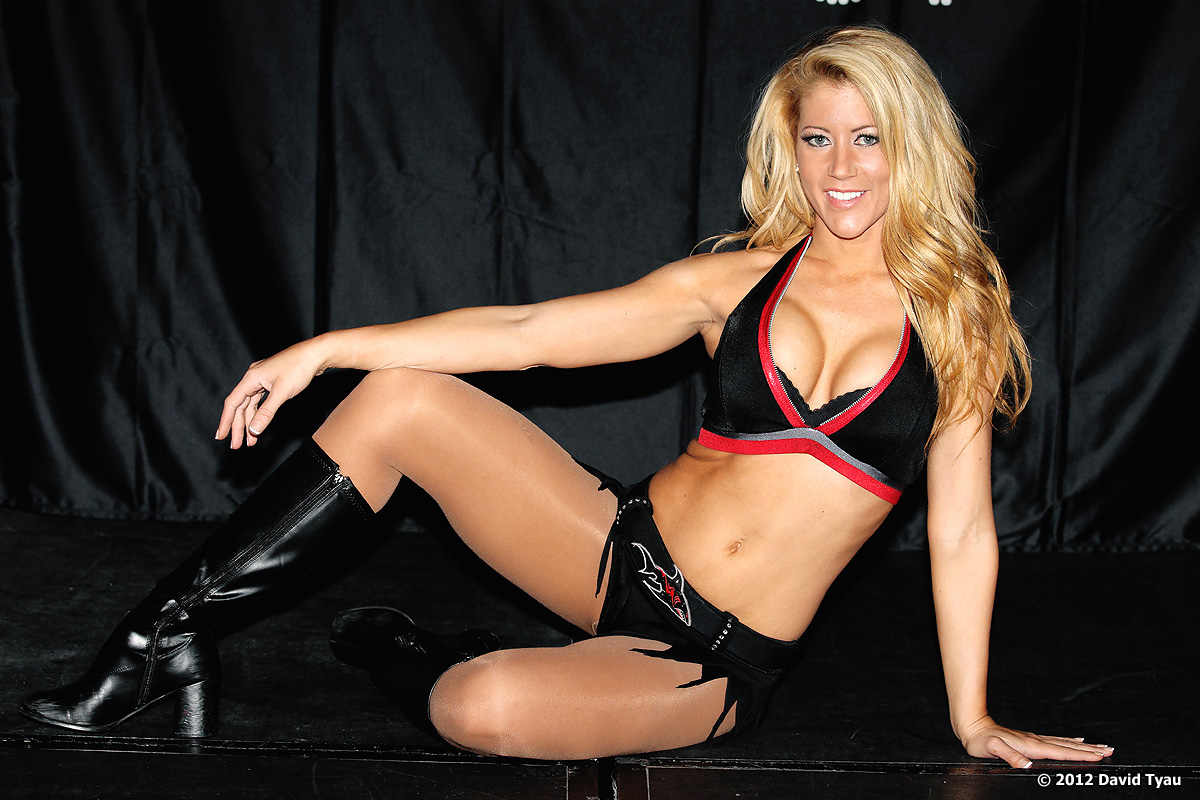 Who knows.  Maybe one day, I'll make it out to Jacksonville and be able to photograph the Shark Attack in person.  I hear Jacksonville has many wonderful dance teams and perhaps, I might be able to combine a couple shoots and make it worth the trip out to Florida!